FreeDownloadMania XVII
Credetemi, ho provato più volte a cercare roba gratis e legale che non fosse del rock pesante ma sembra che i fighetti (indie) pop abbiano le braccine corte corte. Non ci posso fare niente, perciò beccatevi queste quattro mazzate.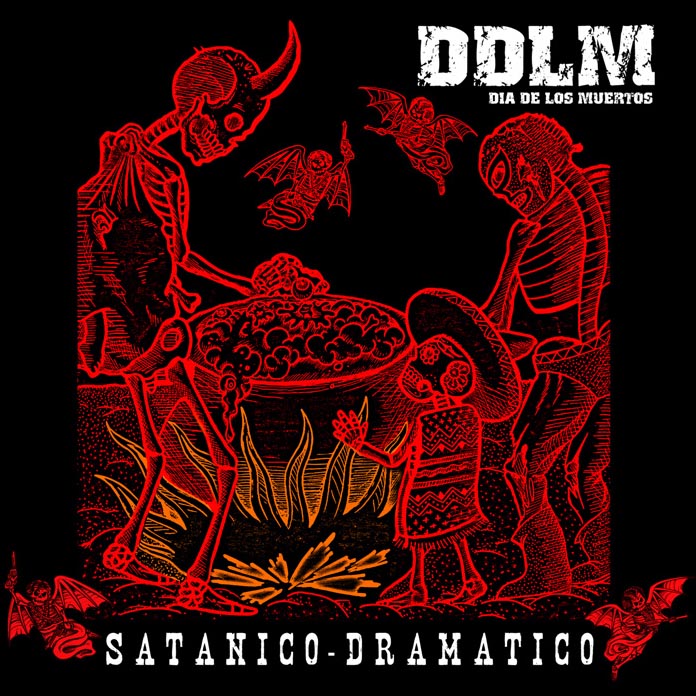 Signore e signori, voi che amate il Death Metal e l'Hardcore, non potete perdervi da Los Angeles California i
Dia De Los Muertos
. Il nuovo lavoro
Satánico Dramático
é in download gratuito a
questo indirizzo
.
L'Italia non è solo mandolino ma anche chitarre elettriche dedite al
post-metal
. Se al mattino nel cappuccino, al posto del cornetto, pucciate i
Neurosis
, i romani
Lento
sono per voi. Tutto il nuovo album
Icon
è in streaming e download gratuito
qui
.
The Soda Shop
è un blog/web radio che si dedica principalmente allo stoner rock. Lo scorso febbraio ha organizzato un festival chiamato
Fuzzapalooza
e per celebrare il successo dell'evento ha reso disponibile una compilation con i gruppi che vi hanno partecipato. Ascoltate e scaricate col widget qui sotto.
Terminiano con i misteriosi californiani
Wreck And Reference
. Per loro è stato coniato un nuovo genere: Electrodoom. Sono ancora un po' grezzi ma una volta che l'orecchio si è abituato alle distorsioni, non sono affatto male. Per chi ama il genere, naturalmente.
Infine una chicca letteraria.
Samuel Marolla
, uno dei più interessanti autori horror emergenti (recuperate assolutamente la sua antologia:
Malarazza, Mondadori Editore Collana Epix del 2009
), ha deciso di regalare un suo racconto:
Il comandante della nuova sezione milanese dei Ris, Pietro Orziero, ha visto delle cose, nel suo lavoro, che non può dimenticare facilmente. Cose oscure, cose misteriose. Cose che vanno oltre la logica e la razionalità. Si reca nell'unico posto dove può raccontarle, dal suo amico Mamoulian, nel jazz bar Ghibli, periferia nord-est di Milano. La notte sarà lunga. I due uomini si racconteranno a vicenda le loro storie, storie di persone care che subiscono perversi cambiamenti, storie legate al vento del deserto, che porta in sè antiche vendette, lamenti in lingue sconosciute, e segreti che dovrebbero restare tali. Nessuno dei due, all'alba, sarà uguale a prima.
Una Notte Al Ghibli
, di Samuel Marolla è disponibile
qui
.