La Bellezza Catturata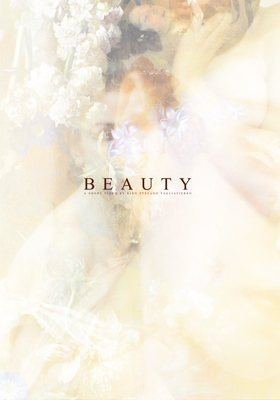 E' raro, ma può capitare, in questi tempi in cui le nostre vite sono regolate quasi esclusivamente dalla fretta e dalla frenesia dettata da ritmi di vita sempre più veloci, d'incontrare qualcuno o qualcosa che riesca a fermarci. Che imponga un drastico cambio di tempo alla nostra quotidianità e che riesca nell'impresa più difficile che esista: portare un attimo di serenità e di pace. Può essere l'incontro inatteso di un amico. Un caffé improvvisato a chiacchierare di tutto e di niente. Può anche essere un oggetto. Una panchina che si scalda al sole del tramonto, incontrata al ritorno dal lavoro e che c'invita e spezzare la nostra camminata da automa per sederci alcuni minuti, anche solo per guardare la gente che passa. Sono momenti sempre più rari (e per questo preziosi) perché non siamo più capaci a fermarci.
Perché questa premessa?
Perché l'altro giorno, mentre navigavo alla consueta velocità della luce (ho sempre
troppo poco
tempo) tra i siti dei principali quotidiani, mi sono imbattuto casualmente nel video di
Rino Stefano Tagliaferro
, e anche se non fossi molto convinto, ho deciso di dargli un'occhiata credendo di trovarmi di fronte all'ennesimo lavoro colmo di promesse non mantenute. Sbagliavo.
E' raro che riesca a vedere un video fino alla fine, a meno che non duri pochissimi minuti. Ma con Beauty è stato diverso. E' stato diverso perché mi sono fermato. E per quei nove minuti sono stato rapito dalla bellezza.
Al termine, non sazio, l'ho guardato di nuovo.
L'intento dell'artista era quello di riuscire a prelevare l'istante di bellezza fermato dal pittore sulla tela e protrarlo nel tempo, anche solo per qualche momento.
Non ho la competenza per esprimere un giudizio tecnico su Beauty o sui dipinti che ha portato in vita. So solo che mi ha fatto stare bene e senza parole. Mi ha fatto fermare.
Rino Stefano Tagliaferro
è un regista e animatore di video sperimentali.
Classe 1980, vive e lavora a Milano.
Ha partecipato a numerosi festival e concorsi: Sapporo Short Fest 2013, Atlanta Film Festival 2013, Night of Animation in Lille 2013, Experimental Film Festival of New York 2013, New York International Children's Film Festival 2013, Festival International du film d'animation Annecy 2012, Ottawa International Animation Festival 2012 e il Festival del Cinema di Venezia, per citarne alcuni.
Ha realizzato videoclip per artisti come Four Tet, Fabri Fibra, Big Fish, Morgan, Mario Venuti, Vittorio Cosma, Orax. In ambito commerciale ha collaborato con Lancia, BMW, Adidas, Antonio Marras e Kenzo.